Let's conquer this challenge together!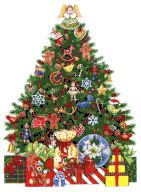 One of our FB followers messaged the other day to let us know that she is sending a check to pay for one month of hay for all the animals in full plus extra to purchase some apples and carrots. She wanted me to put a challenge out there to all of our 4754 FB followers to donate just $20 during the 2017 giving season.
You can make a donation in any amount you like or you can become part of the Purpose Farm Family by choosing the recurring option. To let everyone know how we are doing on her challenge we will list everyone's name in the comment section on our FB page to the post pinned to the top of the page who donated. Or list it as anonymous for those who want to stay anonymous. Please send an email when you donate to let us know that you would like to stay anonymous.
---
| | | |
| --- | --- | --- |
| Make a one time donation here! | Make a secure donation by using a Credit Card of your choice or through PayPal . | Recurring Donation ​ |