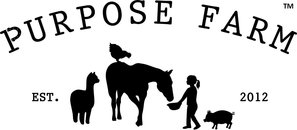 Tractor Supply Animal Swap
August 17th, 2013, we were invited by Fulton Tractor Supply to be apart of their annual PAWS event and animal swap. The booth was a hit. Copper sure did pull in the crowd. A lot of free popcorn went out and James T. of Fulton won the Subway gift card with the closest guess (without going over). There were 1,470 smarties in the jar. While we sat there across the way from us there were 3 turkeys in a cage. We watched them all day. When they started to pack them up, Howard insisted we go and take a look at them to save them from becoming dinner. He said, "I will take one to save him.", but then Raven said " He needs a friend.", then I (Sandra) said, " Well you can't leave just the one behind." So we took them all! We even had an offer from someone to buy them before we left, but nope, they were already bound for freedom.

Down the way, across from us we found a little peacock. And well he won our hearts. So home he came with us too. We named him Pete the peacock. He is only 2 months old and we are trying to see if the hens and Zacchaeus will adopt him into their little flock. Kids are going to love the new additions to the Purpose Farm family.